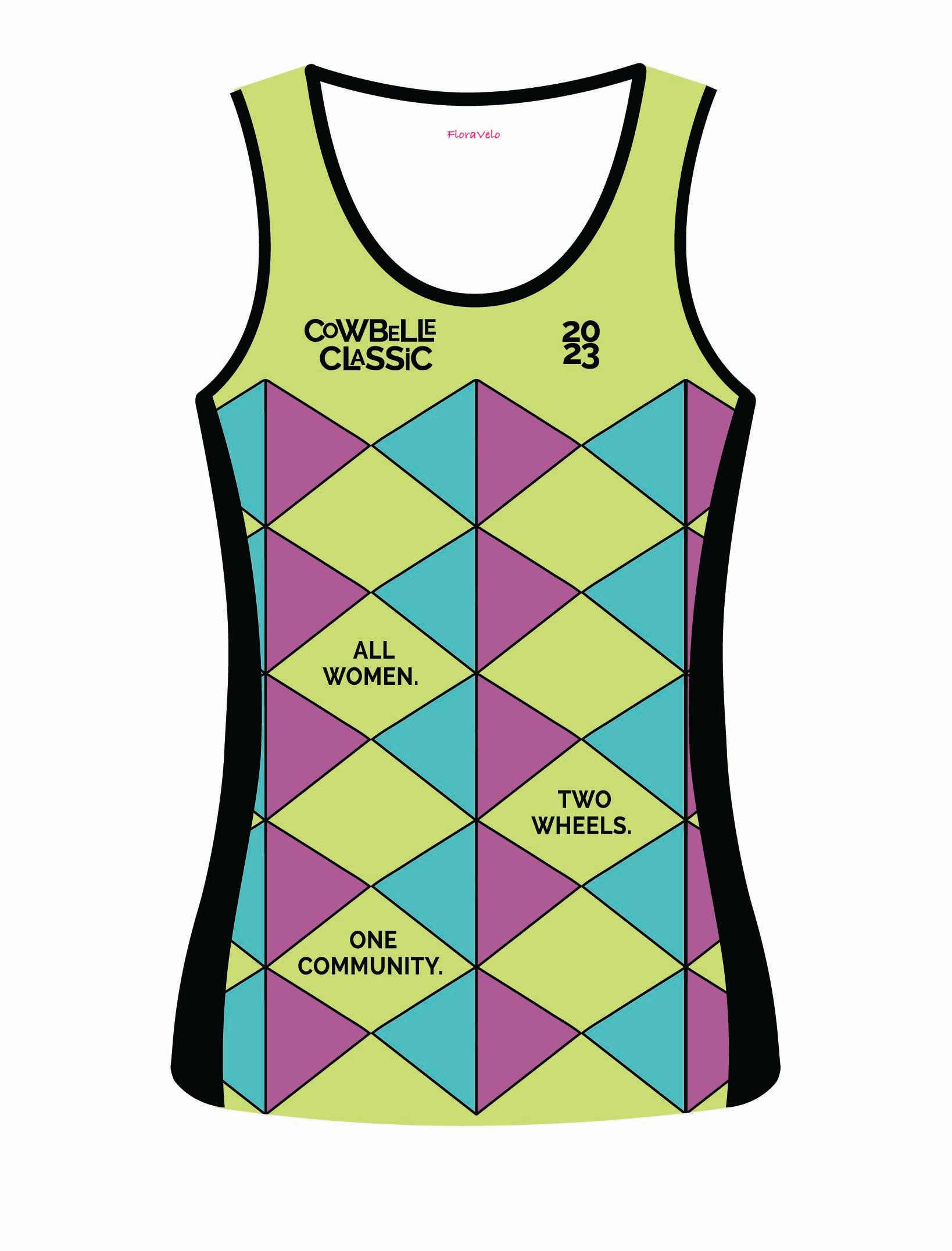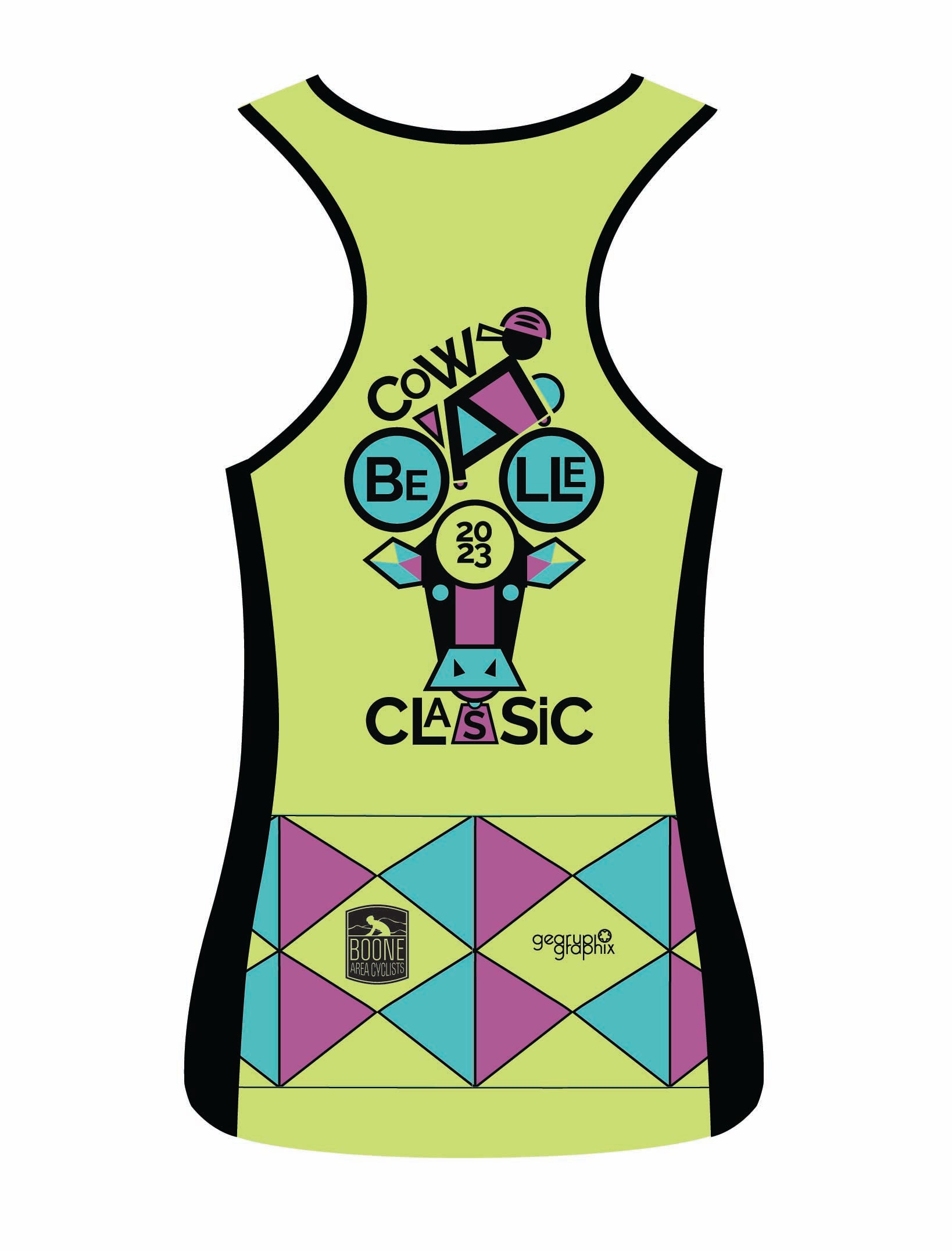 Cowbelle Classic 2023 Custom Racerback Jersey
Women's racerback jersey is made with two different moisture-wicking, anti-bacterial, UPF 50 sun protection technical fabrics to maximize performance, comfort, and fit. These fabrics are so soft and comfortable you won't want to take this jersey off. All jerseys have 2 back pockets along with our signature side pocket, perfect for securely carrying a cell phone, key, and ID. Our racerback jersey is more fitted than other FloraVelo jersey styles, so if you'd like a looser fit you may want to order 1 size larger than a typical FloraVelo jersey size (which runs true to size).  FloraVelo jerseys are very flattering and fun, not just for on the bike, but for trail, town, and beyond. Free shipping. Jerseys may still be ordered after July 21st but will not be shipped until mid-September so they will not arrive in time for the ride . All custom jersey sales are final.


Photo of Side Pocket on back right side panel containing an iPhone 7. Many smartphones will fit in the pocket even if they are larger due to the side-to-side stretch in the fabric. Very large phones usually don't fit comfortably. Phone slides into the outside pocket. The covered pocket (lower arrow) is secure and separate from the phone - works great for key/ID/credit card. (Some small phones without a case will also fit in this covered portion). Approx. pocket dimensions - 3" across the top, 3-1/2 at the bottom, and 5-1/4" high.